Learning SEO
Are you learning SEO? For me, learning SEO, reminds me of being in school studying for an exam and the words all blending. Can you relate?
Short-tail and Long-tail keywords.  (WHAT?!?….. All of a sudden my brain jumps to animal tails)
On and Off Page SEO.
And that is just the beginning of learning SEO.
WARNING!!! WARNING!!!
Overwhelm and Brain Overload!!!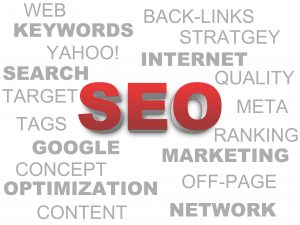 I reminded myself to take it small chunks at a time. No need to rush through and learn everything at once.  Learn each area little by little and then go to the next topic.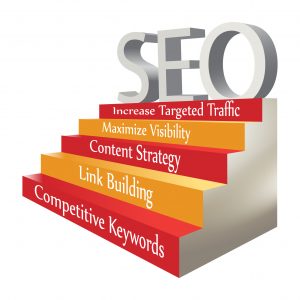 What is SEO
SEO is Search Engine Optimization. The point is to make your site or blog post found by the search engines when people are searching for the topic you have written something about.  When the link for your post shows up in the list of results that come back from their search and they click on that link, you have free SEO traffic.  That should make learning this worthwhile.  The more traffic, the more people reading your posts and potentially clicking on the links on your site.
Where to Start Learning SEO
There is a plethora of information available.  I have found books on SEO, YouTube videos, and courses on UDEMY(buy when they have their big sales) and other courses being offered for free and for a fee. You need to decide how much of your budget is available to invest in the process of learning how SEO works for yourself or hiring someone to do this for you.
Start Learning SEO by Doing
Where to start?  There is so many things to think about when writing to be found by SEO.
Get a plugin for SEO. Start implementing as you learn about SEO.
I have a SEO plug in which also has free videos to help learn the topic.  The free version of the plugin has helpful tips as it evaluates what you have written to best optimize your page for SEO.
This is an example of the tips of a recent blog post. I am still learning all the ways I can get better at these:
+ Add synonyms+ Add related keyphrase
Analysis results
Problems (4)
Good results (10)
Keyword Research as part of Learning SEO
I am still learning Keyword Research which is part of the first thing to focus on for the topics of your blog posts.
Keyword research helps you learn what people are searching on related to your keywords on the topic you want to write about.  It can show you alternative keywords.
Things like Short-tail and Long-tail keywords.
Long-tail keywords:
Long-tail keywords are terms with low search volumes. Despite what many people think, it has nothing to do with how long or short a keyword is, how well it's likely to convert, or how specific it is.  From <https://ahrefs.com/blog/long-tail-keywords/>
See below for example of how a long-tail keyword looks on a graph: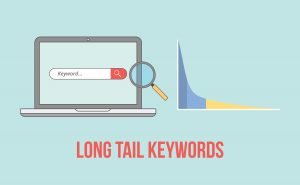 SEO Tools
These are some SEO tools available to help in this process:
Semrush
Ahrefs
Google's Keyword Planner
MOZ
Ubersuggest
Some are free versions.  Others are very pricey, so it depends on what have available to invest.
For a list and description of free tools, see:
https://ahrefs.com/blog/free-keyword-research-tools/
https://ahrefs.com/blog/best-keyword-research-tools/
Additional Information for Learning SEO
A good keyword search blog post I discovered is https://neilpatel.com/blog/keyword-research/
Neil Patel's site offers a quiz you can take and answer questions about your site and it will send you a 7 week action plan based on your answers.
Neil Patel also owns Ubersuggest.
These articles have quick tips for implementing SEO:
https://www.forbes.com/sites/forbesagencycouncil/2017/01/24/affordable-seo-five-ways-to-cut-costs-and-get-traffic/?sh=39396b577505
https://ahrefs.com/blog/learn-seo/
I found this site that has a list of free to low cost courses to get started learning SEO:
https://www.marketerscenter.com/guides/free-seo-training-courses.html
If you have a Kindle Unlimited membership there are also a bunch of SEO books available there.
The books, I found I have not had a chance yet to read any of them as I am still going through other information.
Please share if you have other SEO resources you have found useful that may help others.
What are you next steps towards your goals this week?
Yvonne